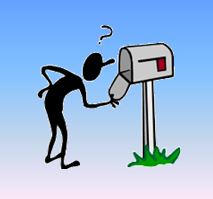 Greetings Oglala Lakota County residents;
The Oglala Lakota County Auditor's office has been notified by your local postal carriers that there are a large number of voter verification notices that will be returned to our office due to address changes. We would like to encourage any registered voters that may have experienced a change of address by either physically moving to a different location or their physical address being changed due to the new 911 address changes, to update their voter registration as soon as possible.
Once every two years, during non-election years, the South Dakota Secretary of State does a process of list maintenance which generates a list of voters who have not updated their registration nor voted in the last 2 election cycles (4 years). They will be sent a verification notice which will need to be filled out and returned to the Oglala Lakota County Auditor's office by the voter. If the address provided on the registration is incorrect or outdated, for example, if you had an old rural route address that has since been updated by the new 911 addresses, this would impact you as the notice will be returned "Undeliverable". This will potentially cause a voter's registration to become inactive. This means you would need to fill out a voter registration prior to voting at the polls.
You may contact the Oglala Lakota Auditor's office @ (605) 745-5130 or mail correspondence to: Oglala Lakota County Auditor, 906 N River St., Hot Springs, SD 57747 or visit the office in person. You may also email the Auditor:    [email protected]